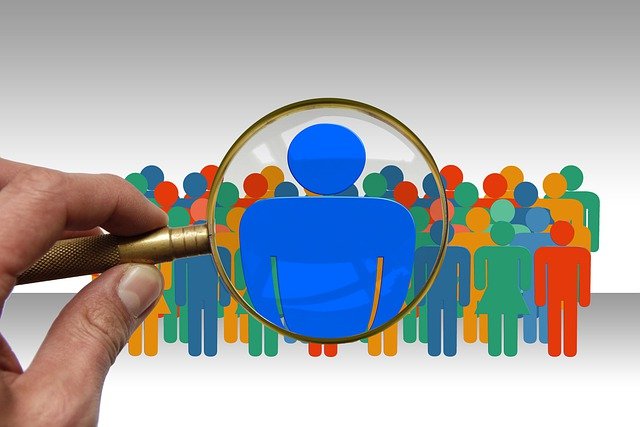 Are YOU Growing as a Leader? - 3 Tips to Help you Grow
By JT Taylor 11/5/2020
The most important question a leader can ask oneself is this: "Am I growing as a leader?" Can I point to evidence that suggests, "I am getting better?" Reflective questions are necessary for everyone, but they are essential for individuals who are leading people. Leaders are responsible for helping others move from mediocrity to excellence. Leaders are responsible for assisting others in tapping into their hidden potential for the organization's greater good. Leaders, by definition, are accountable for LEADING! As John C. Maxwell affirms, "A leader is one who knows the way, goes the way, and shows the way." Yet, if a leader is not growing, how can followers be sure that they know the way? If a leader is not continuously engaged in personal development, is he or she modeling effective leadership? Again, I must bring the question back to the forefront of your mind: "Are YOU growing as a leader?"
I want to provide leaders with a few tips to aid you in your life-long journey toward leadership development.
Tip #1 – Develop a Leadership Development Plan
As an educational consultant, I have had the privilege of working with educational leaders across the nation. I have consulted with leaders of rural school divisions and urban school divisions, principals of large Title 1 middle schools, and relatively small, suburban elementary schools. While many of the leaders in these institutions have tremendous potential to improve and become more effective in their context, very few have a concrete leadership development plan that guides their growth.
I am a believer in Carol Dweck's concept of "growth mindset," but I also believe "faith without works is dead." Having the right mindset is only half the battle but engaging in the right actions is crucial. No doubt, every leader must commit to developing a growth mindset, but leaders must also take the necessary steps that lead to growth. I am a firm believer in "The Law of Intentionality" (Maxwell, 2012, p. 1). As Maxwell (2012) states, "Growth doesn't just happen." Growth is not the result of haphazard, unplanned events. It's not an accident! It requires planning. Therefore, if leaders are to lead effectively, they must plan their leadership development.
Questions to consider:
How will I seize opportunities to grow as a leader? What conferences will I attend? What books will I read? What podcasts will I listen to? Remember, growth is not accidental.
Tip #2 – Network with Leaders who are Growing
The best thing that ever happened to me on my leadership journey was connecting with leaders who were committed to their personal and professional growth. About three years ago, I was invited to join a private group of civic leaders from five different cities within my state. These leaders have committed their lives to serving within their respective communities. Many of them have served for decades, and two, in particular, have operated in leadership longer than I've been alive. Needless to say, I was honored and humbled by the invitation to join their network.
The group leader is masterful at networking with other leaders and mapping out a plan for growth. He distributes reading materials monthly to be discussed during our chats. He consistently invites other leaders to share their perspectives and experience. Not to mention, he is an advocate of networking on purpose. My personal leadership development has accelerated as a result of being connected to a network of leaders who are determined to grow. I encourage you to find your tribe of leaders as well!
Questions to consider:
Who contributes to my growth as a leader? Who am I growing with along my journey? A good friend and growth partner of mine, Dr. Basil Marin, loves to say "Iron sharpens Iron." Always remember, you can grow by yourself, but you can accelerate your growth with others.
Tip #3 – Impose Discipline on Yourself
Here comes the hard part! You must discipline yourself. When I speak of discipline, I'm referring to strict training, a commitment to a routine or regimen, and consistent habits of practice. In other words, growth has to become your lifestyle. It cannot be viewed as an event. You cannot read one book and say, "Yes! I'm committed to growth!" No, it's not that simple. Growth is not an event; it's a process that requires a person to impose discipline on oneself over an extended period. This is why planning growth is so essential. You must plan with the end in mind. Consider scheduling a strategic event for each day, each week, and each month designed to help you grow. Then at the end of the year, you will have tangible evidence to prove that you were growing. Discipline is the key to growth.
Unfortunately, when most people think of discipline, they figuratively have an allergic reaction and break out in hives. That's because self-discipline is not easy. Most people want to achieve success but don't want to do the necessary things to achieve success. Discipline is the prerequisite to success. Simply put, "no discipline, no success." It's just that simple.
Questions to consider:
Am I willing to discipline myself? Can I stick to a schedule that maps out my growth for the week, month, or year? If you can do this, you are well on your way to growing with a purpose!
If you take advantage of these (3) tips, you will confidently say, "YES" to our initial question: Are YOU Growing as a Leader?
Source:
Brock, A., Hundley, H., (2016) The growth mindset coach. Ulysses Press.
Maxwell, J. C., (2012) The 15 Invaluable laws of growth. Center Street.
Recommended Reading:
Sullivan, D., & Nomura, C., (2016) The laws of lifetime growth. Berrett-Koehler Publishers.